Custom Combo Ideas for Takara Tomy Beyblades
This article will focus on how you can build your own custom combo from different Takara Tomy beyblade parts (Energy Layer or top, Forged disc or Chassis and Tip). You can come up with 1000+ ideas when it comes to customizing your beyblades. Kids are extremely innovative and competitive – so they always come up with surprisingly good combos. In this article, I am going to present 3 examples to give you an idea how to think about custom combos.
Please note that most tournaments won't allow these custom combos but they are super fun when playing at home. In an earlier blog, I have mentioned the following "winning circle" for beyblades. When designing custom combos, please keep this simple chart in mind. Also, each custom combo needs to be designed based on the beyblade the combo will be battling against.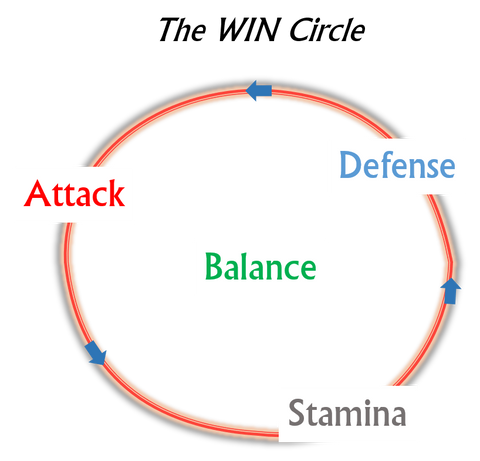 Here we are going to discuss 3 very special custom combos and hopefully that gives you an idea how to design your own custom combo. Combo 1 to Combo 3 are shown in the following picture from left to right.

Combo 1
Super Hyperion's Top, Brave Valkyrie's Chassis and Union Achilles' tip. The tip is called Xtend and it can be Attack, Stamina or Defense. Combo 1 performs the best when the tip is in Defense mode.
Spin Direction:
Right
Why is it a good combo?
This combo can drain stamina from other Stamina beyblade (think of left spin Fafnir beyblades) due to its extreme draining ability generating from Hyperion's top. The Xtend tip in defense mode provides optimum speed. Also, this beyblade combo is almost impossible to burst due to Brave Valkyrie's chassis as it has burst locker.
Expected Results:
This combo will most likely win against almost all Fafnir beyblades except Vanish Fafnir.

Combo 2
Brave Valkyrie Top, Variant Lucifer Chassis and Dead Phoenix's tip.
Spin Direction:
Right
Why is it a good combo?
This combo has a lot of Stamina and performs extremely well against left spin Beyblade due to its capability to drain the other beyblade's stamina. Variant Lucifer's chassis has extreme draining ability due to its extendable wings during a battle and the dead phoenix's tip provides a lot of Stamina. However, this beyblade may not perform well against a right spin beyblade as stamina cannot be drained easily when 2 beyblades are spinning in the same direction.
Expected Results:
This combo will most likely win against all left spin Stamina beyblades, such as Fafnir beyblades including Vanish Fafnir. However, this beyblade combo most likely will lose against a strong right spin beyblade such as Brave Valkyrie.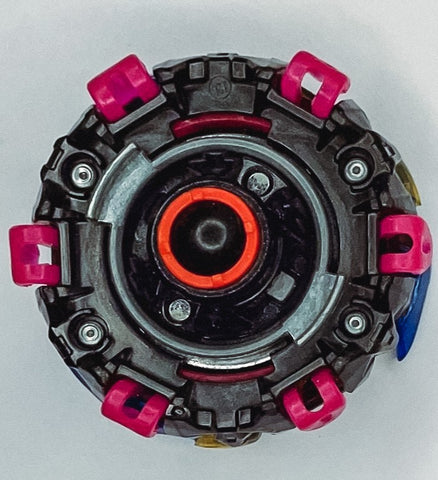 Combo 3
Vanish Fafnir's top and Savior Valkyrie's "electrical" tip. This combo is almost equivalent of putting two opposites together.
Spin Direction:
Left
Why is it a good combo?
Vanish Fafnir's top is known for its draining ability and Savior Valkyrie's tip is known for extreme attack when its activated.
Expected Results:
This combo will most likely win against almost all right spin beyblade due to draining ability of the top and extremely fast rotation of the tip.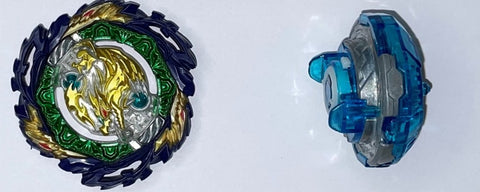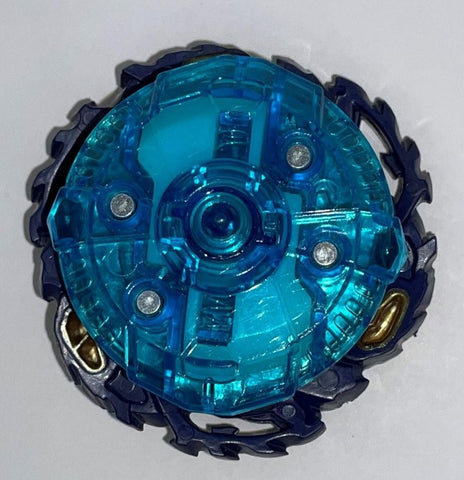 What happens when battling Combo 1 vs Combo 2 vs Combo 3?
Now, you need to do your own battle to find out. However, from the combination chosen, Combo 1 has higher probability of winning against Combo 2 as Combo 1 is a right spin beyblade and cannot be drained easily by Combo 2. Between Combo 2 and Combo 3, it will be very tough call but, in most cases, our prediction is that Combo 2 will win due Variant lucifer's extreme draining ability. Between Combo 3 and Combo 1, Combo 3 should win majority of the time as Vanish Fafnir can drain Combo 1's stamina.
Hopefully this article provides some guidance to build a custom beyblade combo. Have fun! 3…2…1.. Let it Rip!
---